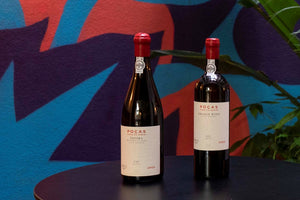 The experience begins with a guided visit inside our cellars, where our guide will share the history of the Poças family and explain the demarcated Douro region and how the emblematic Port Wine is produced. Later, in our tasting room, we will showcase our range of wines.
This tasting was designed for those who like to try things "out of the box".
In this tasting you will get to know more about of our brand new DOC Douro wines called "Fora da Série" and some other original projects like Soberbo Vermouth and Poças Vintage 2018. These editions are a result of the boldness and creativity of our winemaking team.